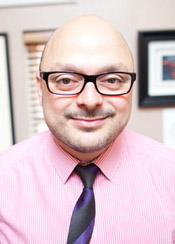 Nicolas Maurice was born in Mauritius and moved to Australia in his early teens. His interest in chiropractic was sparked when he witnessed the impact that chiropractic had on his mother, who had been bedridden following a work-related injury. When the family moved to Sydney, Nick's mother attended a chiropractor, and Nick was fascinated by the steady improvement in her condition, mood and concentration. This experience inspired Nick's qualification as a chiropractor in 2006.
Since then, Nick has treated patients as young as a few hours old, to a 96 year old lady and is fascinated by the change in each patient's condition. Nick believes that although chiropractors are best known for dealing with bad backs, chiropractic plays a significant role in stimulating, enhancing and influencing the mechanisms that allow the spine and body to function more effectively across a broad range of conditions.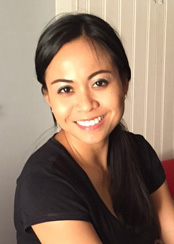 Our massage Therapist, Tass Hoklang will offer the best relaxation and deep tissue massage. Tass combines Thai massage and Swedish massage therapy and has an amazing technique. She will leave feeling revitalised and totally relaxed. We have asked countless of our patients to describe their experience and quite simply there is only one way to describe Her: "She's simply the best massage therapist in NI".
Tass charges £40 for 1 hour of total bliss. Frequently booked up , Tass joins us every Tuesdays.To make an appointment call us on 02892665405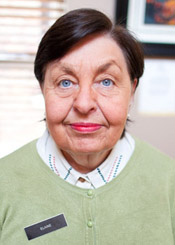 Elaine Campbell is the manager of Lisburn Chiropractic Clinic and has been part of the team since 1993. She is well respected for her care and attention to our patients, and has a wealth of experience and unmatched organisational skills. Elaine is a 'Tyrone girl', and is fully committed to the benefits of chiropractic; her granddaughters both have regular adjustments, and one of them has been attending since she was four days old.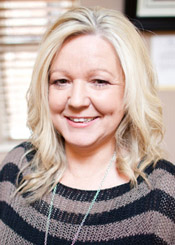 Linda Wilson has been with the clinic since 2008 and is enthusiastic about the benefits of chiropractic experienced by her family. Her husband received successful treatment for back pain and her daughter found that chiropractic left her calmer, more focused and more confident in the run up to her GCSEs.